Bowls
Teriyaki Salmon Poke Bowl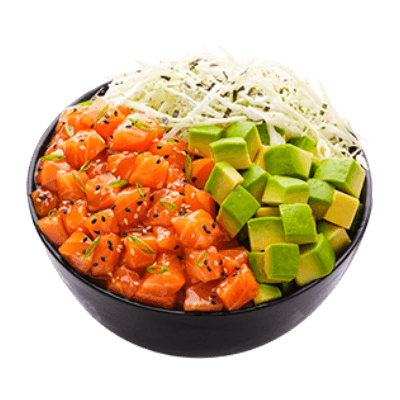 Composition :
Salmon
Avocado
Cabbage Salad
Teriyaki Sauce
Soy Sauce
Sesame
Furikake
Thai Chives
Coriander
Discover the exotic flavours of poke bowls, delicious dishes from Hawaii, where poke means "to cut" or "to slice". Made with diced, lightly marinated raw fish, fresh vegetables and rice, each one of these three recipes enhances its main fish ingredient to perfection. The salmon used in our sushi is 100% Scottish.

Caloric intake (medium/large)
Rice 539/660
Quinoa 486/602

Adults need around 2000 kcal a day.
Additifs :