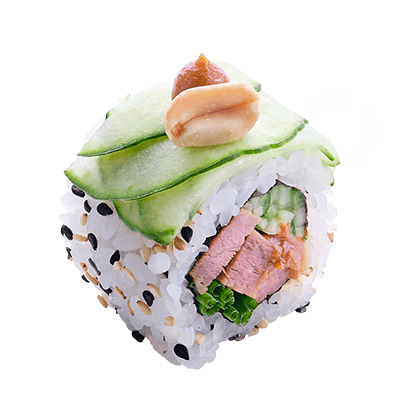 Topping :
Cucumber
Peanuts
Rice vinegar
Hoi sin
Peanut butter
Inside :
Peking duck
Cucumber
Hoi sin
Sesame
Thai Chives
Recipe cannot be changed
314 kJ.
A tribute to China through a highly condensed version of one of my greatest dishes: Peking duck.
Adults need around 2000 kcal a day.
Additifs :