Paul Pairet
Sardine & rice salad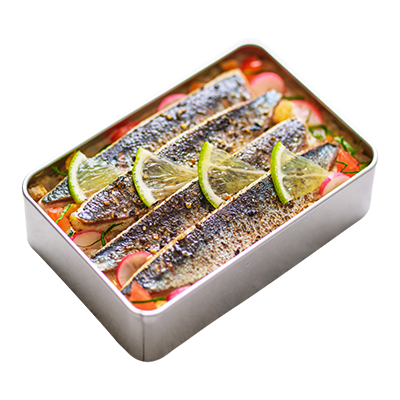 Composition :
Marinated and pan-seared sardines
Cherry tomato
Pink Radish
Parsley
Extra virgin olive oil
Japanese Mayonnaise
Lime
Salty soy sauce
Lime Juice
Thai Chives
Garlic
Sushi rice
Croutons
Recipe cannot be changed
316 kJ.
Very lightly marinated sardines, before they are "boxed up", for a simple and obvious Franco-Japanese rice salad version of a family mix. Adults need around 2000 kcal a day.
Additifs :