Paul Pairet
Teriyaki Tahini Beef Sushi-Roast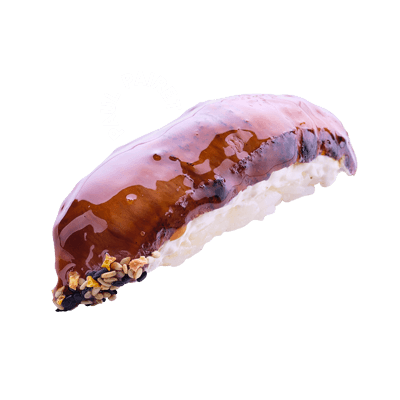 Composition :
Seared Beef
Greek yoghurt
Tahini
Cumin
Sesame Oil
Extra virgin olive oil
Teriyaki Sauce
Sesame
Lime Juice
Orange zest
Sushi Rice
Recipe cannot be changed
62 kJ.
Sugary, savoury, sweet, sour, bitter… And even Umami! All 5 basic flavours and even the sixth in one bite… Inspired by a major classic in my repertoire: the Long Short Rib Teriyaki.
Adults need around 2000 kcal a day.
Additifs :