Signature Rolls
White Passion Roll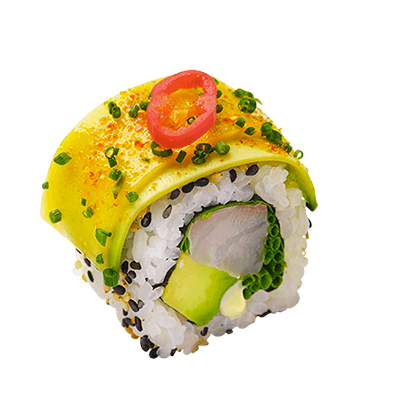 Topping :
Avocado
Mango
7 Spices
Green and red peppers
Sesame
Passion fruit coulis
Inside :
Yellowtail
Miso yuzu mayonnaise
Coriander
Chives
Avocado
Recipe cannot be changed
329 kJ.
A colourful Signature Roll that puts yellowtail in the spotlight. Elegantly combined with mango, passion fruit and red and green peppers, be tempted by this explosion of flavours Adults need around 2000 kcal a day.
Additifs :
Flavours
Coriander
Yellowtail
Avocado