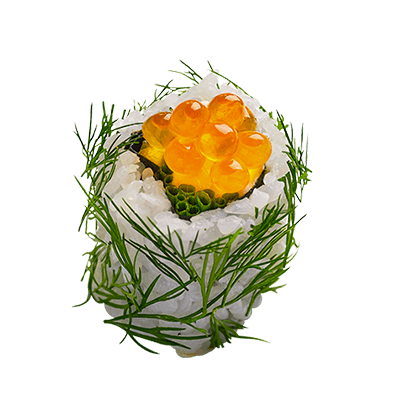 Composition :
Salmon roe (Ikura)
Mozzarella
Cucumber
Cream cheese
Chives
Fleur de sel
Ground black pepper
Lime Zest
Dill
Extra virgin olive oil
Recipe cannot be changed
269 kJ.
A smooth, creamy and fresh recipe where the sea bream is enhanced by the combination of avocado and carrot, topped with orange zest. Adults need around 2000 kcal a day.
Additifs :