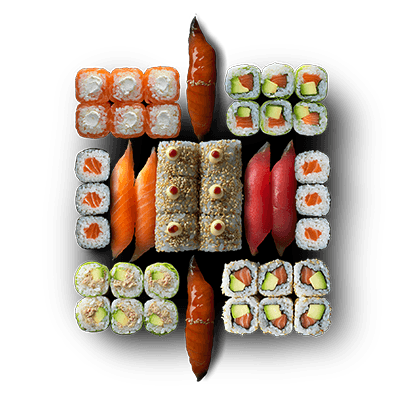 Composizione :
2 Salmon Sushi
2 Salmon Teriyaki Sushi
2 Tuna Sushi
6 Salmon Maki
6 Salmon Philadelphia Maki
6 Salmon Avocado Rolls
6 Cooked Tuna Avocado Rolls
6 Chicken Katsu Rolls
6 Salmon and Avocado Spring
THE 42-piece box to share between friends, as a couple or just for you if you're a big food fan! A selection of our bestsellers and flagship recipes for a true moment of pleasure. The salmon used in our sushi is 100% Scottish. Adults need around 2000 kcal a day.
Additifs :