Boxes to Share
Happy Sushi Box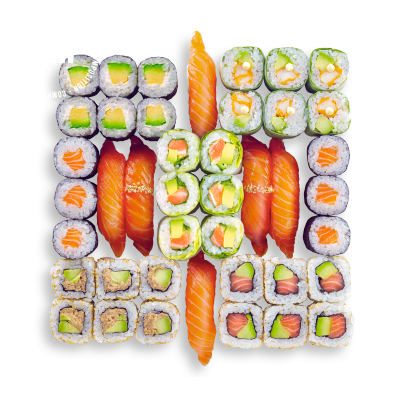 Composition :
2 Salmon Teriyaki Sushi
6 Cooked Tuna Avocado Rolls
6 Salmon Avocado Rolls
6 Salmon Avocado Spring Rolls
6 Salmon Maki
4 Salmon Sushi
6 Fried Chicken Avocado Spring
6 Avocado and Cheese Maki
1567 kJ.
Fancy a gourmet Wednesday? The 42-piece Happy Sushi Box is now at a low price of £21.90, only available in Click & Collect and to go, while stocks last. Adults need around 2000 kcal a day.
Additifs :
Flavours
Salmon
Tuna
Meat
Avocado
Cheese