Paul Pairet
Anchovy Sushi-Mozz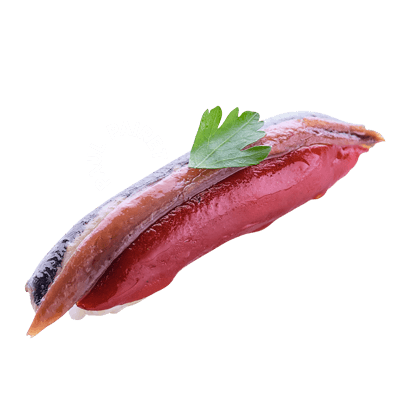 Composition :
Anchovies in olive oil
Anchovies in brine
Piquillo peppers
Cream cheese
Extra virgin olive oil
Mozzarella
Salty soy sauce
Parsley
Lime Juice
Ground black pepper
Recipe cannot be changed
74 kJ.
The marriage between the sweetness of mozzarella, given a new spin by the umami-style depth of double anchovy. Adults need around 2000 kcal a day.
Additifs :