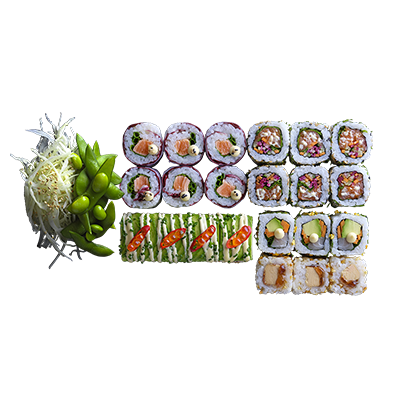 Composition :
3 French Touch Rolls
3 Carrot Orange Yellowtail Roll
6 Fresh Salmon Roll
6 Salmon Tataki Spring
4 Dragon Roll Signature
Edamame / Cabbage Salad
Recipe cannot be changed
A box with many flavours! Succumb to this box which gathers our most original recipes!
Adults need around 2000 kcal a day.
Additifs :
Flavours
Coriander
Spicy
Salmon
Yellowtail
Prawn
Meat
Avocado
Cheese