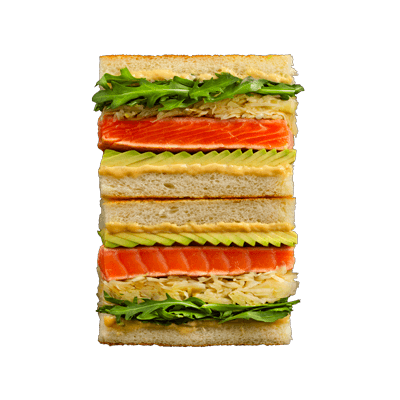 Composition :
Avocado
Cabbage Salad
Rocket
Teriyaki Mayonnaise
Glazed Salmon
Chives
Japanese-inspired bread
Recipe cannot be changed
A Sando with lightly seared salmon, avocado, rocket and red cabbage, finished with a touch of teriyaki mayonnaise. The salmon used in our sushi is 100% Scottish. Adults need around 2000 kcal a day.
Additifs :